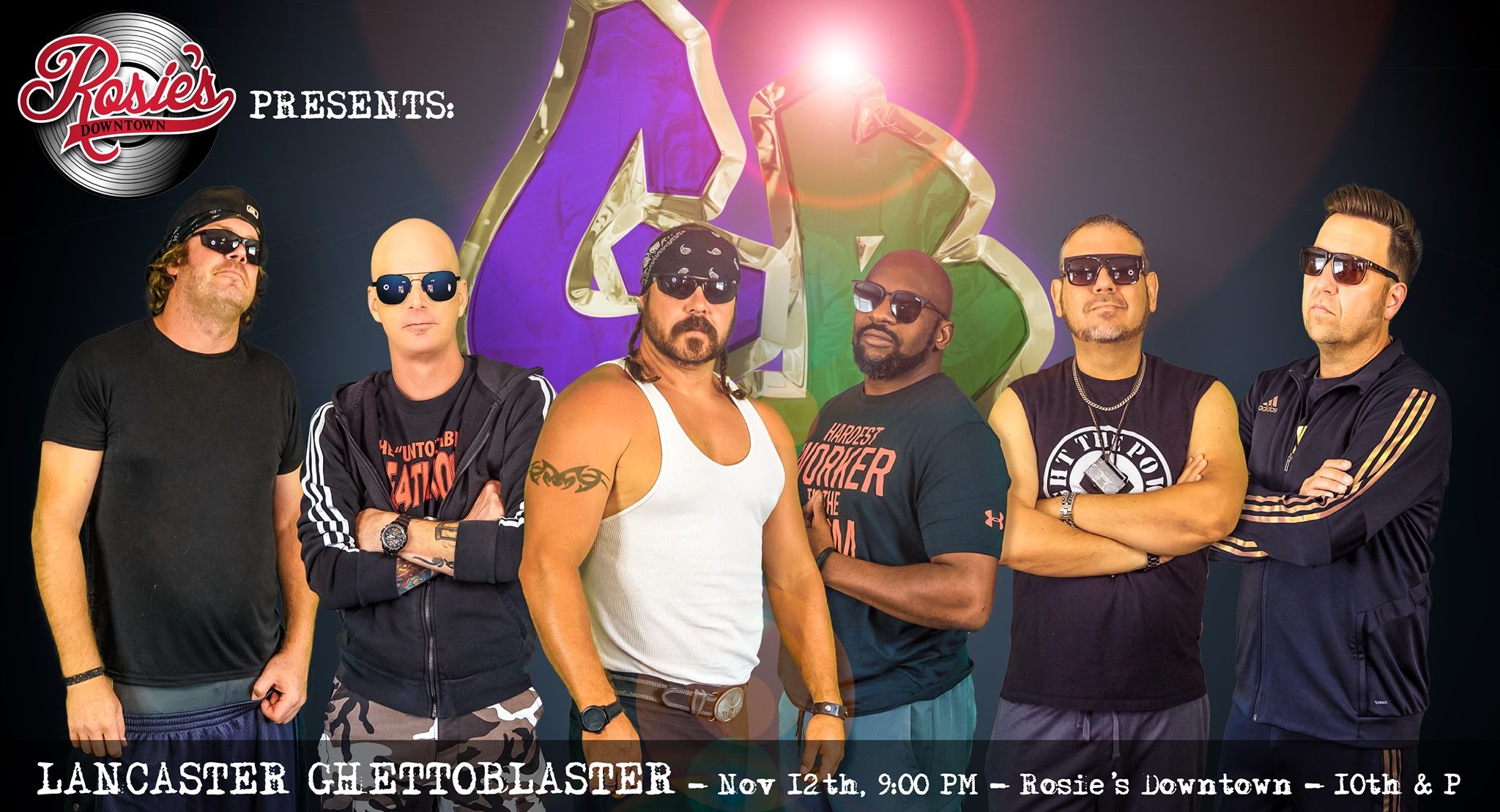 Rosie's Downtown presents: 
***LANCASTER GHETTOBLASTER*** 
Old Skool Hip Hop Band 
Friday, November 12th • 9PM • 21 & Over 
================== 
Long ago, in a divey karaoke bar, four dudes found themselves trading awesomeness on the mic. Like a battle with no losers, they jammed jam after jam. While saps tried to impress with ballads and rock anthems, these four stuck to the Hip Hop classics and the place begged for more. 
Between at-bats, the four sketched a lot of songs that would kill at karaoke, and one asked, "Hey! Why don't we start a band and play this stuff live?" The challenge was that each of these four were heavily involved in other bands, and none had the time. 
A decade passed, and suddenly the four dudes found themselves with a bit more time. Like Donkey Kong, it was on. From Section 8, MoSynth, Swagger Wagon, Flannel Channel, willis?, and many more recognizable side projects was born, dare we say, a super group? Lancaster Ghettoblaster! Laying down the best Old Skool Hip Hop hits... better than you remember!